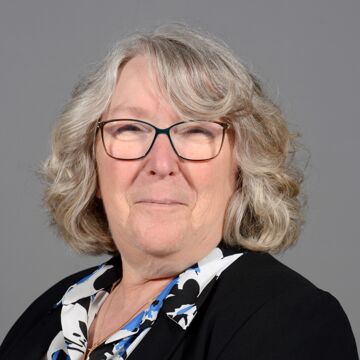 Teresa Clipson
Assistant Headteacher
Favourite subject at school
Maths. I had a really supportive and creative Maths teacher at High School who made the subject fun and simple to learn. This was maybe my inspiration to become a teacher.
Hobbies
When I'm not teaching I take some time to relax. I enjoy reading a variety of books, one of my favourites being 'Great Expectations'. I also spend some time doing arts, crafts and textiles, sometimes making clothes and soft furnishings for both myself and my daughter's university rooms! In the school holidays I look forward to going on holiday and making the most of the sunshine.
About me
I live locally in the Wyre Forest, with my husband of 28 years and, although my two daughters, have both moved out they still like to come home for a proper home cooked meal! My eldest daughter is currently studying for her masters and my youngest is at university studying Geography.
Both have fond memories of local middle schools and high schools and on the whole enjoyed their time in education. Family and friends are very important parts of my life and I spend much of my free time visiting relatives and spending time with my daughters.
Teaching is a big part of my life and it is a great feeling to watch students develop their learning and to achieve their goals. I find teaching a very rewarding job and not only do I get to work with some great colleagues I also get to work with some truly insightful and friendly students.