Catering
The school works in partnership with Innovate to provide wholesome, nutritious, healthy and enjoyable meals at a reasonable price. There is a wide variety on offer each week, which both our students and staff enjoy.
Innovate by name and nature. Food choice, flexibility, quality and speed are at the heart of what we do. Inspired by the best and most fashionable high street concepts, we pride ourselves on fusing fantastic quality food with quick service.
Everything has to start with fantastic quality and responsible food. Across our wide, diverse and ever-changing menus, we ensure that every single morsel is safe, sustainable and tastes great. We only source from farmers, wholesalers and catering butchers that are audited to UKAS accredited standards and meet the highest possible assurance levels.
We use our ears and listen to students, understanding what they want and then reflecting their desires on our menus, in our environments and through our initiatives. Working with Wolverley CE Secondary School in this way embeds us as a valued part of your community.
In addition to great food in great environments, we are committed to becoming an 'Impact Organisation' and doing whatever we can to create a better world. Our vision and values are entirely aligned to working with our schools to create a positive food culture and a commitment to brilliant food, genuine partnership, and impassioned service.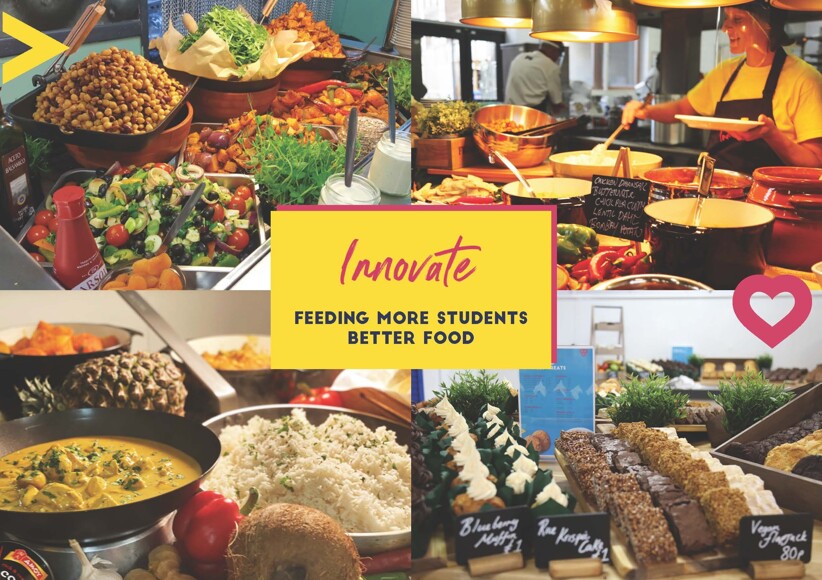 When can students eat?
Breakfast ~ 8:00 – 8:30am everyday (The Hub)
Break ~ 11:00 – 11:20am (The Hub & Pod)
Lunch ~ 1:20 – 2:10pm (The Hub & Pod)
What's on the menu?
A huge selection of 'grab and go 'items including baguettes, paninis, burritos and salads
A variety of healthy, tasty main meals prepared fresh every day
Our Street Vibes range, global street food that tours the world
A salad bar bursting with homemade healthy salads
Theme days; Chinese New Year, American Drive-Thru, BBQ Beach Party, Harry Potter and Love British Food Fortnight, and many more.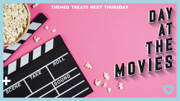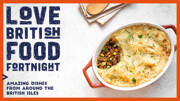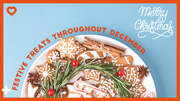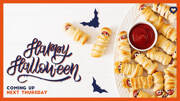 What meal deals are available?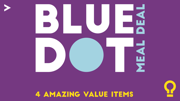 The most popular meal deal is the Blue Dot meal deal for £2.50.
Students can choose any 4 items displaying a blue dot sticker. Items include selected rolls, sandwiches, drinks, cakes and tray bakes, fruit bags, and more!
The Blue Dot meal deal is also available to students who have an FSM allowance.
There are other meal deals available, see posters in The Hub for details
You can view the new menus, tariff and promotions by clicking on the links below:
Please click here for the Nut and Peanut Policy and Medical Diet Policy and Procedures.
---
ParentMail
Payments can be made through ParentMail's website – you will need a username and password to activate you child's account, please contact the school if you have not received these details by post/email.
For more information on ParentMail and how to register, please click here.
---
Additional Catering Information
Free School Meals
We want to ensure that all of our students have access to a healthy nutritious meal, all items are clearly priced to allow students to select any items up to the daily allowance. The allowance will cover a hot main meal, hot wrap, baguette or other nutritious snack plus either a hot pudding, fruit pot or freshly-made cake, and can only be taken during the lunch break. If students would like any food or drinks during breakfast or break time these can be purchased using funds from their ParentMail account.
Students can also choose to switch the pudding for a drink, if they'd prefer.
For your child to qualify for free school meals, you must be in receipt of one of the below benefits:
Income Support
Job Seekers Allowance – Income Based
Employment & Support Allowance – Income Based
Support under part VI of the Immigration and Asylum Act 1999
Guarantee Element of State Pension Credit
Child Tax Credit, provided you are not entitled to Working Tax Credit (more information is detailed on the application form)
For more information, and to apply, click either of the options below.
Free school meals application form (online) - click this link to complete the application online.