Transport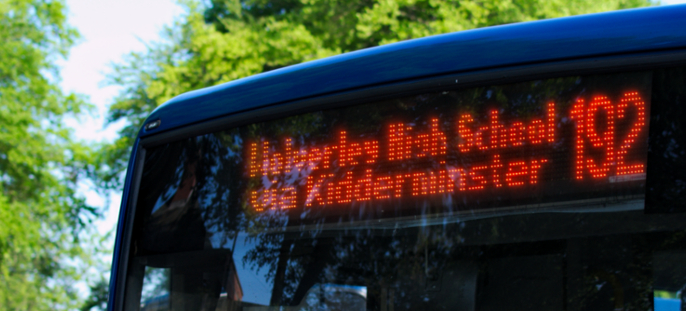 Severn Student Bus Pass
A Severn Card Student Bus Pass is available to Worcestershire residents under the age of 19.
It is a multi-operator bus pass allowing the holder to travel on any bus service included in the scheme during term time. The passes can be bought on an annual, termly or half-termly basis meaning that our students can benefit from cheaper travel.
Click here to find out more information and to apply for a Severn Bus Pass.
---
Please click below to see the latest bus timetable.
---
Your feedback about the bus services is always welcome but please direct this to Worcestershire County Council in the first instance as we as a school have absolutely no authority with Diamond. Please always use the following contact details with regards to bus service complaints or enquires. If you call us, we will only have second hand information at best.
Transport Commissioning & Logistics at Worcestershire County Council
Telephone: 01905 844230