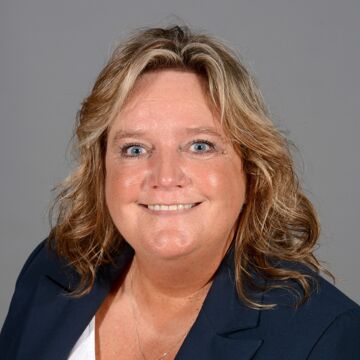 Rebecca Hawthorne
Senior Deputy Headteacher
Favourite subject at school
I absolutely loved science at school, especially Biology – my teacher was so positive and inspirational, I thought he was great. I never, ever wanted to study anything else and followed the science route through my A-levels and degree.
Hobbies
I really enjoy spending time in my garden, working on my house, walking my gorgeous spaniel and most importantly I love spending time with my family. I am animal mad - love learning all about them; I think that this started when I was promoted to 'gerbil monitor' at school!!
About me
I am a 'local girl' through and through and live with my boyfriend; we have recently moved home – numerous house projects keep us busy!
I have worked at Wolverley CE Secondary School for four years and thoroughly enjoy supporting our students and watching them go from strength to strength. It is a real privilege to work with such fabulous young people.