My Child At School
What is MyChildAtSchool?
MCAS allows parents of students to monitor their child's progress in school. MCAS is available to all parents that have legal parental responsibility.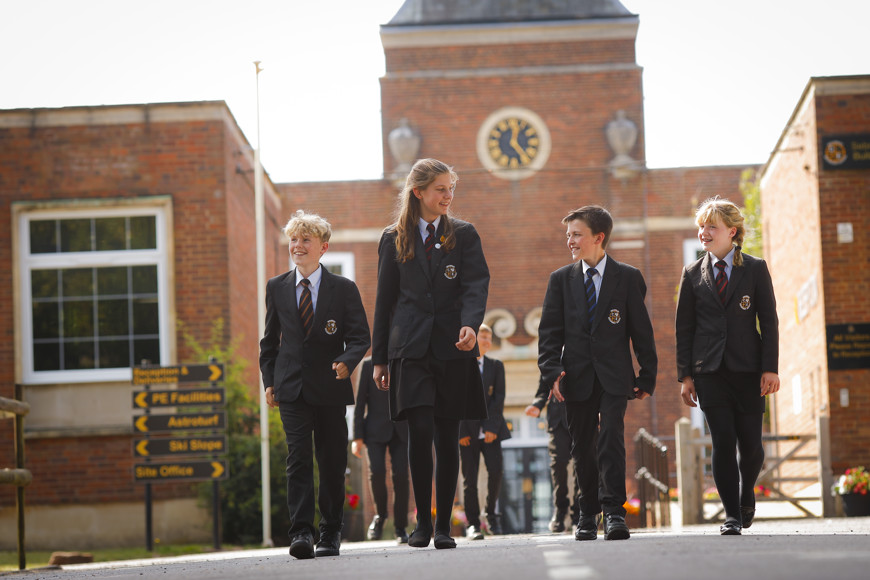 How to access MCAS
To receive access to Parent Portal, we require that you have your email address registered here at Wolverley CE Secondary School. You will have previously submitted your email to us on the Student Personal Information Form when your child started.
Within the first half term of the new academic year all parents/carers (with parental responsibility) will receive an automated email containing a registration link to MCAS.
General Support
---
What can be seen in MCAS
Parents/carers who hold parental responsibility (PR) can view their son/daughter's Attendance, Behaviour, Monitoring Reports, Full Reports and Timetable through MCAS. Please refer to the Parent Guide For MCAS.
Student and Contact Information Review
Every year it is a legal requirement and important for us to ensure the information provided on the Student Personal Information Form which is transferred to our Management Information System is up to date and as accurate as possible. It is the responsibility of parent/carers who hold PR to inform us of any changes to this information during the school year.
To review the information we hold for your son/daughter, please log into MCAS and check all details are correct (including names, home address, all contact numbers and email etc). You will find that there are certain sections you can amend and others you can only view. Any changes you do make will require verification by us before they update within MCAS, so there may be a short delay before you can see the changes. If there is any information which is incorrect which you cannot edit, please let us know by email office@wolverley.worcs.sch.uk.
Important:
You will only be able to see and amend your own contact details. It is, therefore, essential that both parents/carers who hold parental responsibility log into MCAS to review their information.
Only those parents/carers with PR listed as a contact and have supplied us with an email address will receive MCAS login information.
Please note: Contacts with legal parental responsibility cannot be removed from a student record unless we receive legal documentation requesting this or written permission from the contact themselves.
Other Contacts: You will not be able to view the contact information of other contacts you may have provided us with e.g. grandparent, other family member, friend, social worker. If you are aware their contact details have changed e.g telephone number or address or you no longer wish them to be a contact please let us know as soon as possible.
Contact priority order: Contact priority 1 is the person (with PR) whom the student lives with. Contact 2 and 3 are the persons we will contact for medical or in an emergency if we cannot locate contact number 1. If you would like to review your son/daughter's priority contact order, please contact us via email: office@wolverley.worcs.sch.uk.
For any low-risk off-site visits and PE fixtures we use your contact details and the student's medical information directly from their record, therefore, it is very important this information remains accurate throughout the school year and you notify us of any changes to their medical or contact information. We therefore recommend and encourage you to check your data regularly by using MCAS. We will send regular reminders during the academic year.
Useful links:
Our School Admission Booklet which includes useful guidance notes can be found here.
For clarification of who holds parental responsibility, please click here.