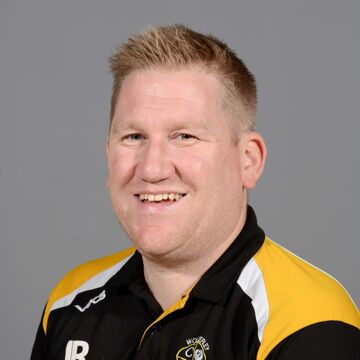 Nicola Savage
College Leader - Dolphin
Favourite subject at school
I absolutely loved school, I enjoyed all aspects of my school life and that is one of the reasons I wanted to be a teacher! My favourite subjects at school were PE, Design Technology (especially food and textiles), Science and Religious Education. I was fortunate to be selected as head girl and captain of the netball, football and hockey team.
Hobbies
I have many hobbies outside of school, including travelling (we love Greece and America), cake making and decorating, gardening, walking my dogs and going to the gym.
My family means everything to me. I enjoy spending time with my husband, family and friends. I love to spoil my nieces and nephews, taking them on day trips and where possible gong on holiday with them. I am very lucky to have wonderful family and friends.
About me
I started at Wolverley in September 2006 when it was still a high school. Since being at Wolverley, I have had several different job roles. I have had the pleasure of being second in department in Design Technology, part of the teaching and learning team, and overseeing pupil premium; focusing on attainment.
Through my head of college job my passion to help and supports students has become a focus for my career. I love watching students achieve their full potential and flourish in to well rounded individuals within our community. Our school ethos of 'ambition unlimited' allows students to strive to always achieve their full potential.
All the staff are amazing and very friendly. I am privileged to work here with wonderful people and fantastic students.