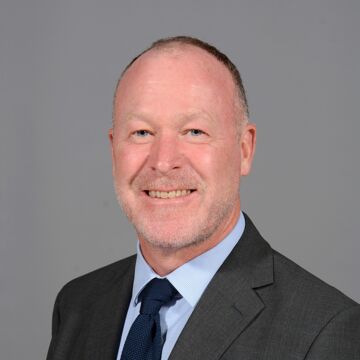 Bryn Thomas
Headteacher
Favourite subject at school
English. I had an amazing teacher who I will never forget. I wonder why I went on to teach science?
Hobbies
Cricket, golf, skiing (how amazing to be the headteacher of a school with its own ski slope!) playing guitar (not very well), oil painting, cooking, gardening, reading and recently I have taken up cycling on a road bike.
About me:
I am married with 3 children (2 girls and a boy) who attend university and a local high school. I am an all-rounder who loves anything sporty or outdoors. I love getting involved in the activities around school and I am always amazed at the talents of young people.
I have a great sense of humour and thoroughly enjoy being in and out of lessons, witnessing the fun and achievement that students experience every day. I think being a headteacher is all about sharing the joys of learning alongside all our students and staff, rather than just being the boss!